You have just tried backing up or cloning a VM, and something has gone wrong not you have a lock icon over top of it this right up will show you how to remove it.
The first thing that you are going to have to do is to log in to your web interface no if you are working with a vm I believe that you know how to do this. The you need to select you server then select shell.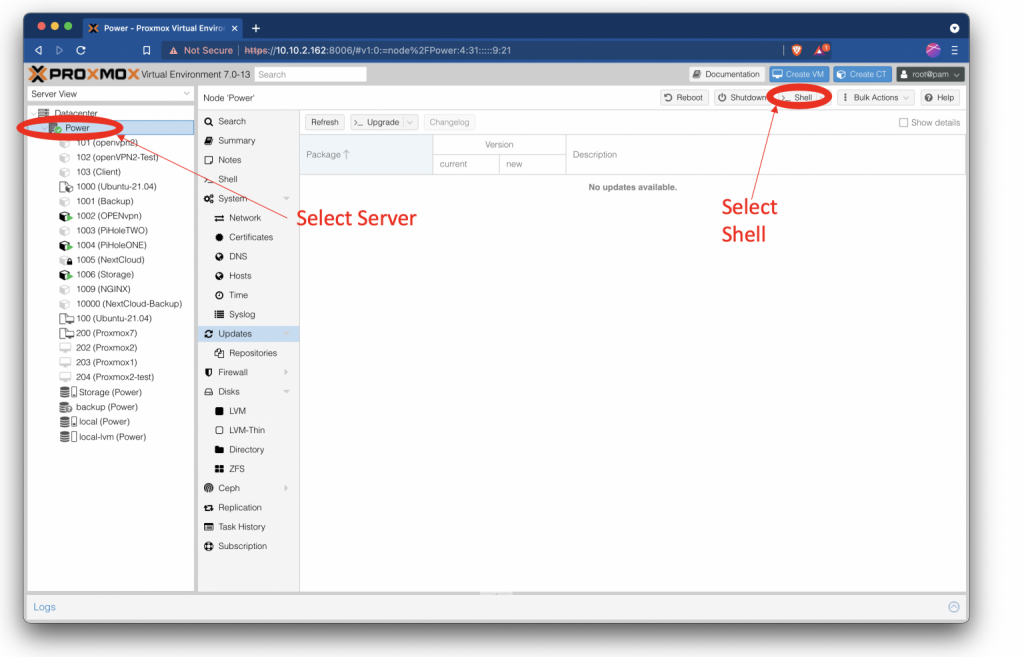 Now that you have made your way to your shell interface you can enter the commands to unlock your VM so that you cant work with it or remove it. the command that you are going to use is
$ qm unlock [VM ID number]
So in the case of the command used below the VM ID number was 201 so we entered qm unlock 201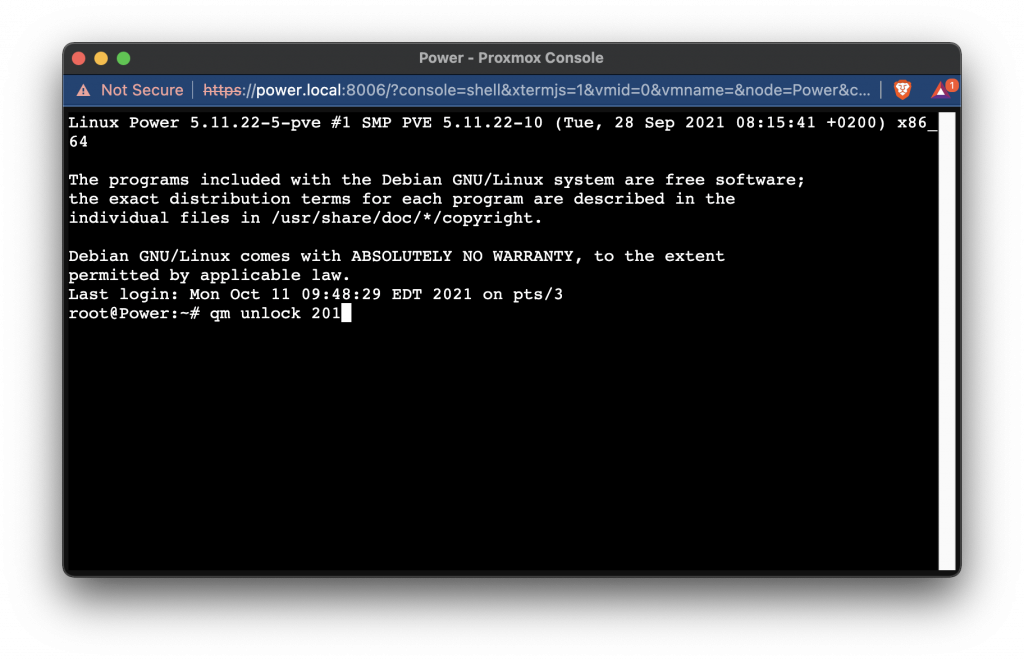 Now that we have run the command you can close the shell interface for the server. Looking at the web interface you should find that the look is gore.